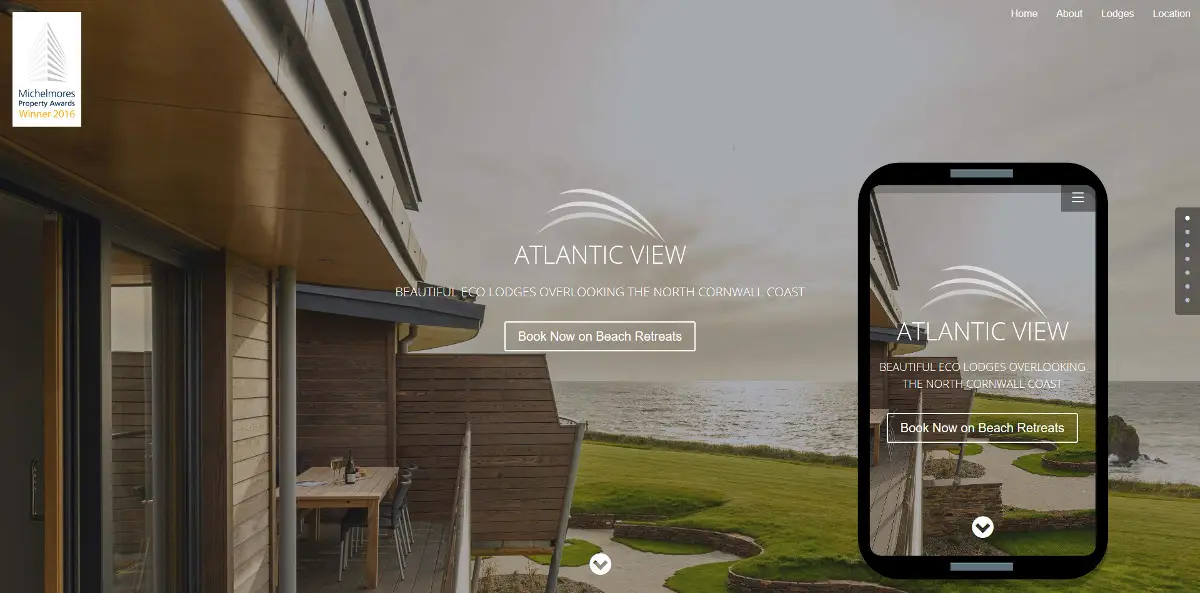 Atlantic View Lodges
Atlantic View Lodges required a modern, single page brochure site.
The site is built on WordPress with a bespoke theme. The theme was built for performance and incorporates a caching feature and in-line drag and drop editor.
At the time I was experimenting with pre-built WordPress themes and was very unhappy with the performance. I've found that bespoke development themes provide much better optimisation.