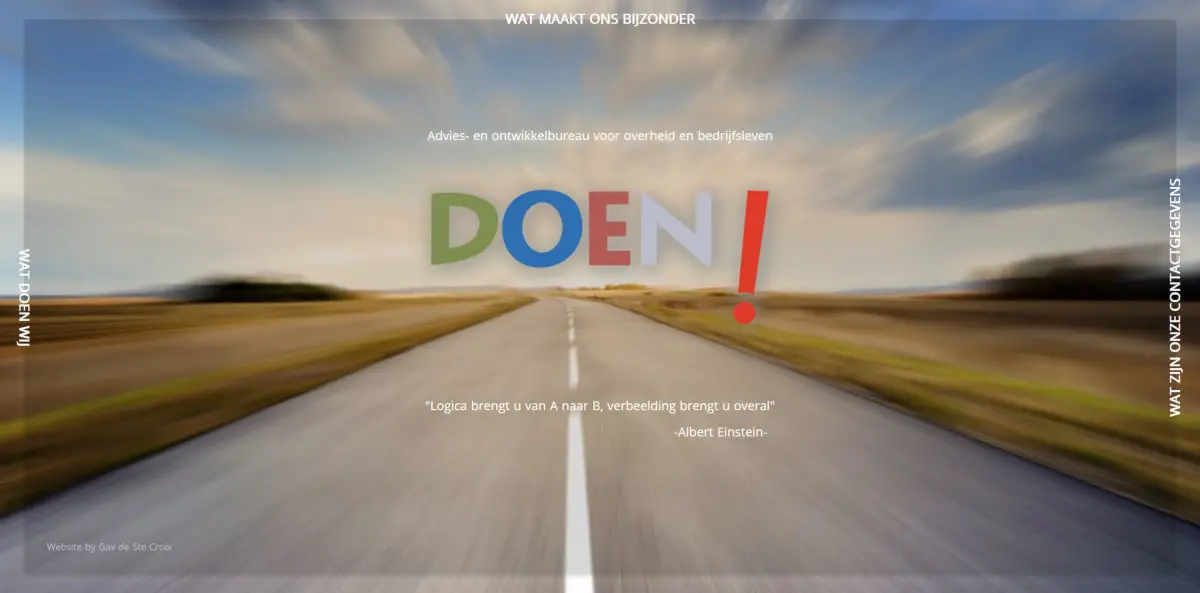 Bureau Doen!
Bureau Doen! was an interesting project. I was approached by their CEO to create a single page application (SPA) to act as the company website. This meant that I had to create animations for the page changing because there would be no traditional page load.
Additionally, he was keen to keep the site as clean and minimal as possible. This also created a challenge. To help with this the content spaces are fully client editable and have been populated by Bureau Doen!
The initial designs (before customer input) looked like this. As always, I strive to be as flexible as possible so that the final build can meet my client's vision.
I chose to use Vue for the front end and a headless WordPress installation for the backend. I've extended the WordPress API to expose the additional post fields needed and made calls from Vue using Axios. The transition animations were made using TweenMax.
You can visit the finished site here.