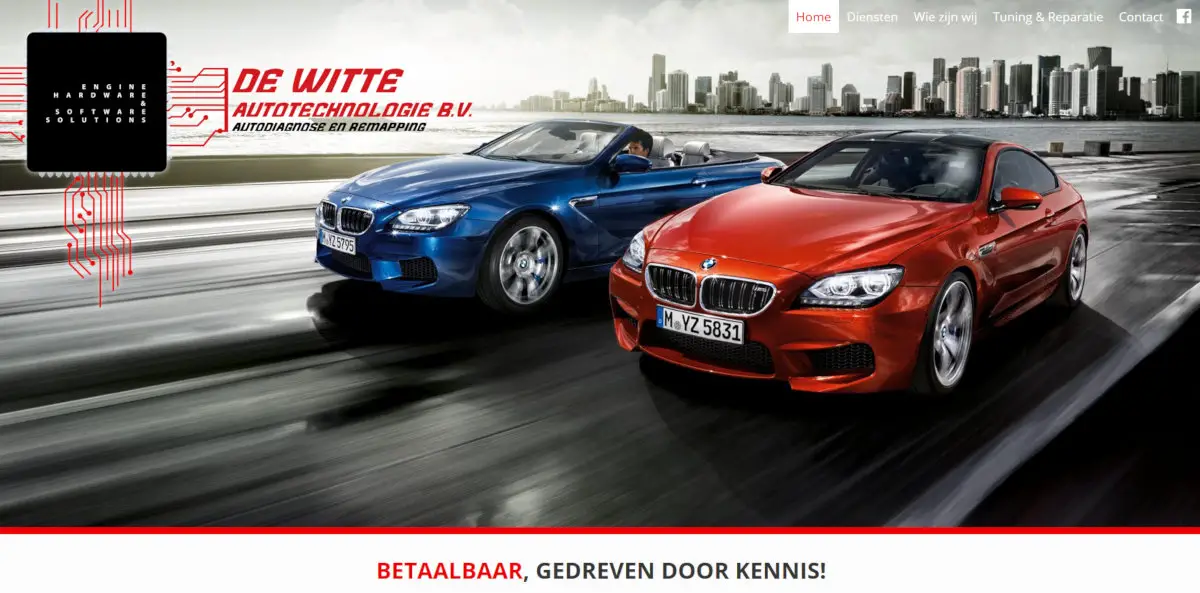 de Witte
De Witte Autotechnologie is an ongoing project. This started as a bespoke brochure build and now has plans to expand.
For the brochure site I've created a custom WordPress theme using Bulma and Gutenberg. The editor is completely flexible and pages are built up from custom Gutenberg blocks. These include rows, columns, hero areas, sliders etc. This is great when working in a foreign language because the client and I can build content together.
You can visit this site here.