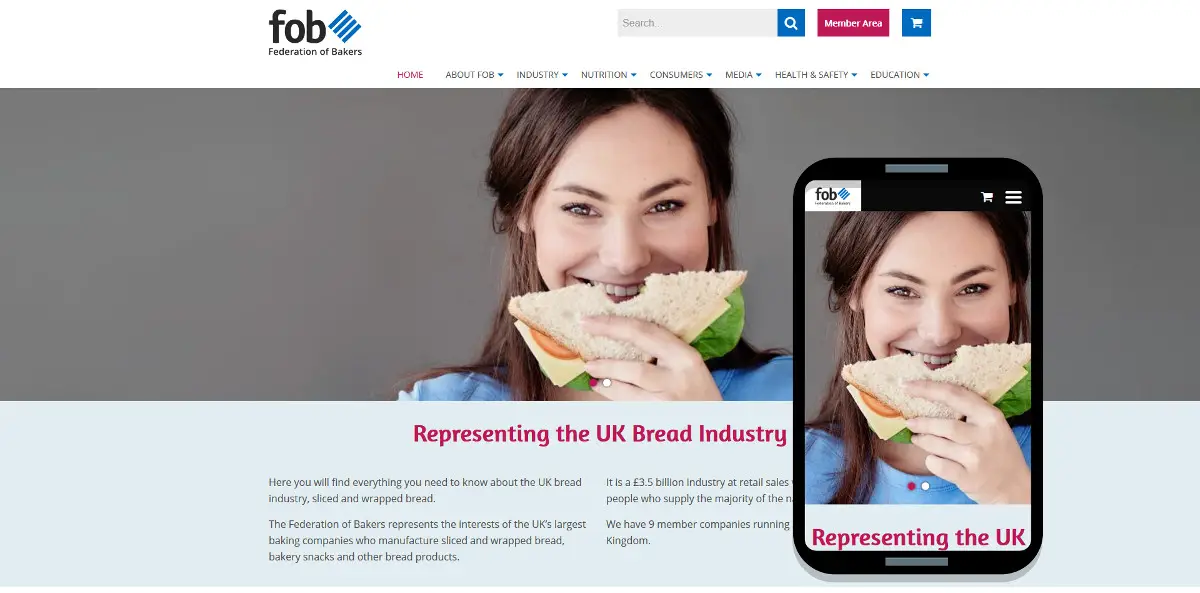 Federation of Bakers
The Federation of Bakers needed a new website. They requested a WordPress site with member logins, a Facebook style 'follow' system for their committees, a private file system, event calendar, shop, mailing list and news blog.
The website is built on WordPress using a bespoke theme with flexibility for the client to make their own layout changes.
The member login area was built using a combination of the 'Groups' WordPress plugin and a bespoke plugin to serve and manage a private file store which is kept behind the web-root. I built the Facebook 'follow' system into the theme, and used WooCommerce to handle the commerce elements.
You can read the client response to this build on my Linkedin profile.