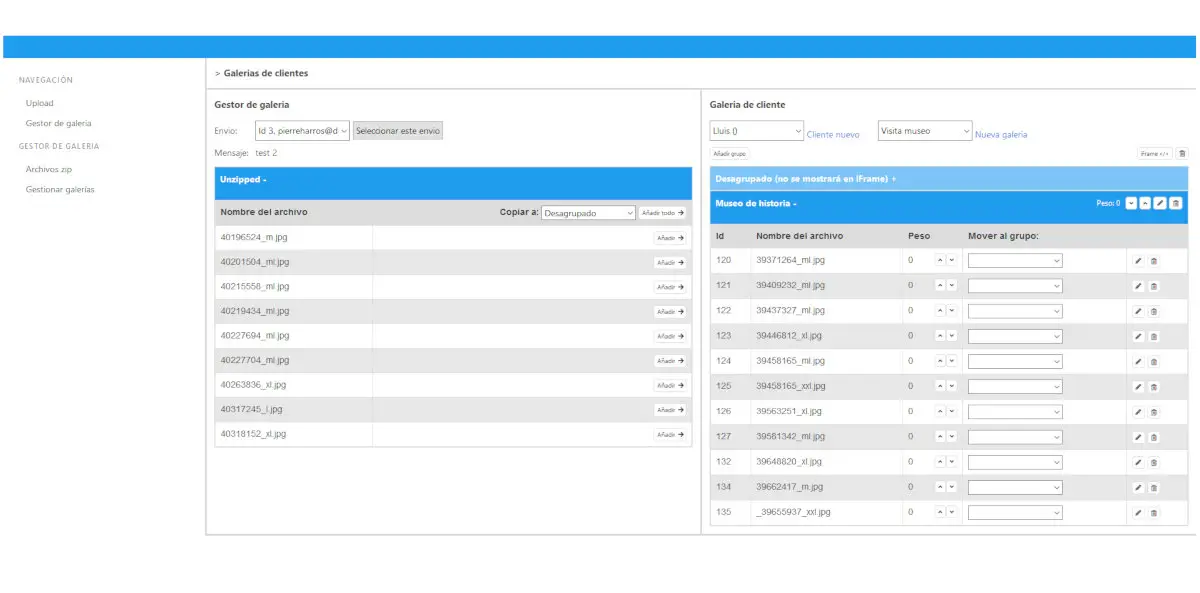 Gallery Manager (app)
The gallery manager is a tool built with Vue.js for creating and manipulating image and video galleries to be embedded on client websites.
The client required the user to be able to upload zip files full of media. At this point the app unzipped the folder to the relevant project and allowed file manipulation to sort the media into categories and headings.
The final output is an iframe using a bootstrap accordion and grid which is embedded into the relevant places on the client website. Use of the iframe is restricted via an origin check so that it can only be displayed on the correct sites.
The front-end of the gallery manager is built with Vue.js but the back-end is a fully bespoke php CMS with a rest API.