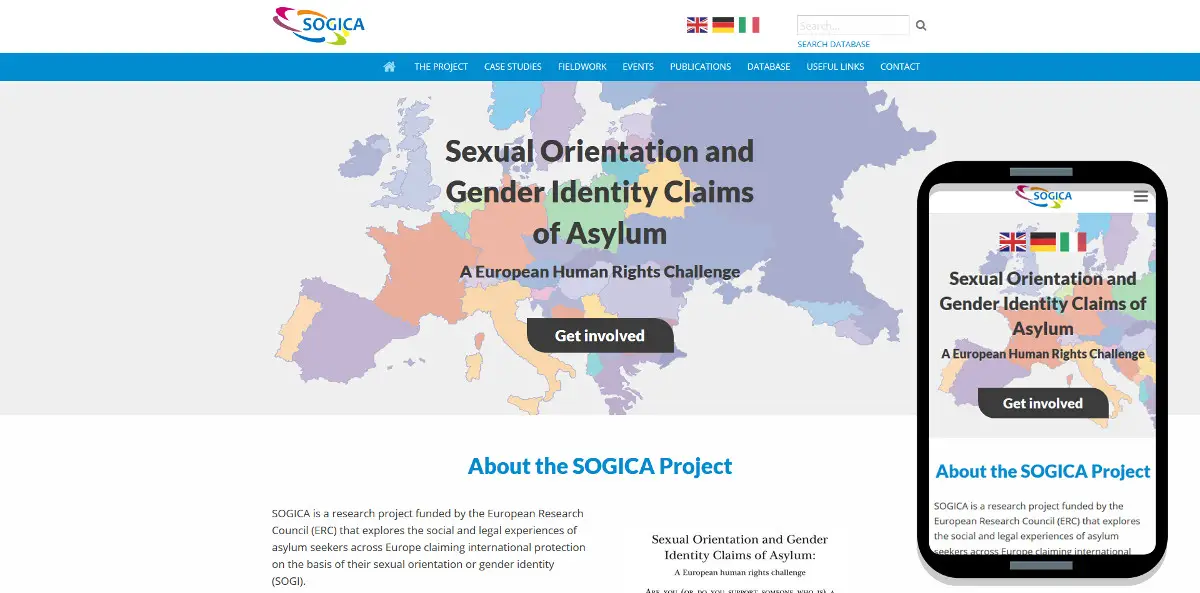 SOGICA
The University of Sussex required a new website for their research project, Sexual Orientation and Gender Identity Claims of Asylum (SOGICA).
The SOGICA website is built on WordPress using a bespoke theme made with the Zurb Foundation CSS framework. It contains some custom made PHP plugins to handle the database.
You can read the client response to this build on my Linkedin profile.