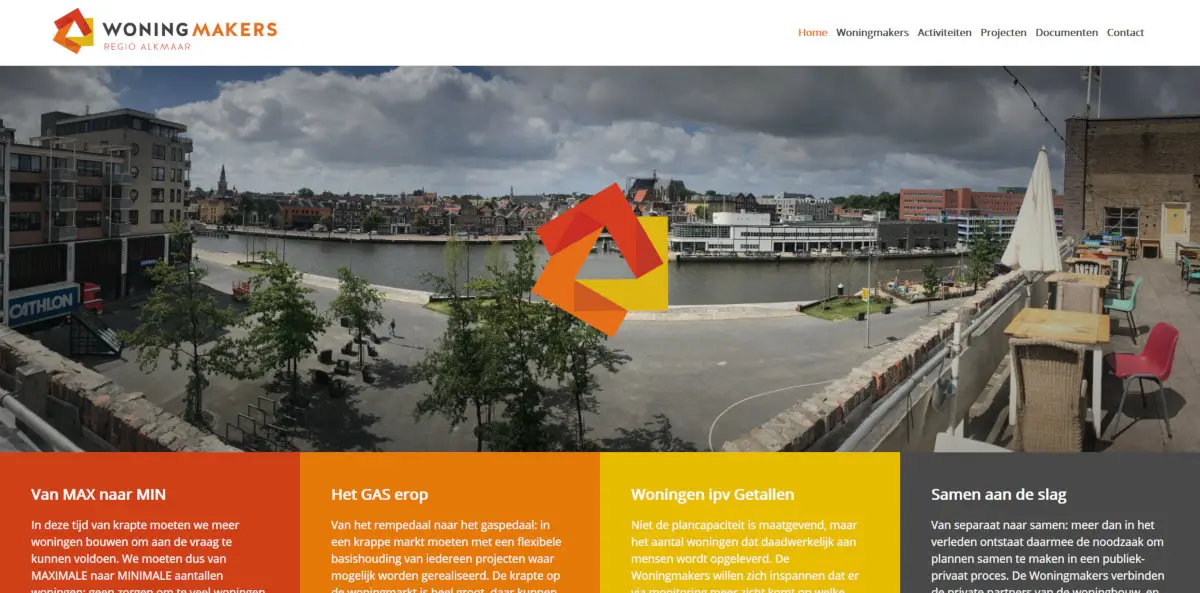 Woningmakers
Woningmakers is the second site built as part of a series of websites for a company called de Laar.
I enjoyed working on the design for this site because I was afforded more flexibility. The company colours lend themselves together really nicely which always makes it easier to create a clean 'business like' design.
The document library runs on my own custom plugin called Gav's Search (also used for the search on this website). This plugin integrates Vue.js into WordPress and uses the rest API to collect and sort posts.
You can visit the finished site here.
Note: The original request was for a very simple, bespoke, reusable theme so that we could put together cost-effective websites for the de Laar clients.
Gav's theme has a flexible editor built with Advanced Custom Fields. The css framework is my own lightweight custom grid framework based on floats. The editor allows rows and columns as well as features such as hero images. After the initial design and build de Laar have populated the website adding images, files and text.