About Me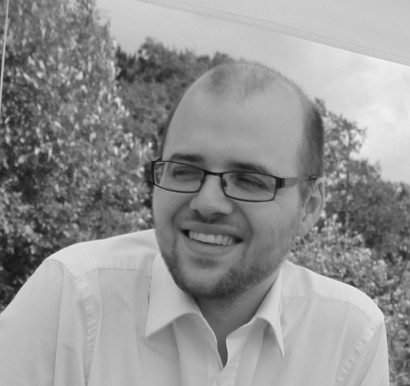 I'm an English 31 year old father of 2, living and working in the Netherlands. I enjoy programming, making things and riding on windmills.
As a child I was very computer-orientated (read geek), but never really felt comfortable in what I wanted to be. I was told that I was clever and was pushed to spend a lot of time studying academic subjects such as Law, English, Archeology and History. It didn't take me long to realise that these things weren't going to make me happy so I switched my focus back to doing the things that I enjoy. This returned me to computers, programming and creating nice things; like websites.
I started my technical adventure making amateur computer games, and continued it at college learning all kinds of uninteresting and useless rubbish.
My working life started at Petroc College, maintaining their online student portal. I spent 5 years creating e-learning resources and single page mini-websites for their learning management system, called Moodle. I also had the misfortune of teaching teachers how to teach, or suck eggs and use technology in the classroom, or however you want to spin it.
My penance paid I escaped education and was picked up by a web agency called Website Development Ltd. There I found myself plunged into a world of WordPress, Drupal and server management. I quickly found myself the lead WordPress developer, charged with building and managing the company WordPress sites and plugins. Shortly after I got the chance to cut my teeth building Drupal 7 and 8 sites and modules.
I reluctantly left Website Development for a new chapter in my life, relocating to the Netherlands with my family; which is where I find myself today.