All about Gav de Ste Croix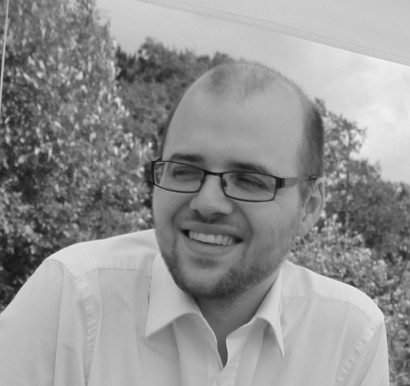 My name is Gav de Ste Croix. I'm an English 33 year old father of 3, living and working in the Netherlands. I enjoy programming, making things and riding on windmills.
Me at work
I started my technical adventure making amateur computer games, and continued it at college learning all kinds of uninteresting and useless rubbish.
My working life started at Petroc College maintaining their online student portal. I spent 5 years creating e-learning resources and single page mini-websites for their learning management system, Moodle. I also had the misfortune of teaching teachers how to teach, or suck eggs and use technology in the classroom, or however you want to spin it.
My penance paid I escaped education and was picked up by a web agency called Website Development Ltd. There I found myself plunged into a world of WordPress, Drupal and server management. I quickly found myself the lead WordPress developer, charged with building and managing the company WordPress sites and plugins. Shortly after, I got the chance to cut my teeth building Drupal 7 and 8 sites and modules.
After moving to the Netherlands I started my own consultancy called Gav's Blog. I've since outsourced my work to many different agencies and pursued my own interests such as app development with Vue.js and decoupling various CMS.
Oh, I also write this blog!
How I work
I predominantly work on a LAMP stack (Linux, Apache, MySQL and PHP) and my current CMS of choice is WordPress, although I have a wealth of experience working with Drupal and am currently experimenting with October. I like to build my own themes to keep development clean and flexible and often build my own plugins to add additional functionalities to my websites.
For front end development I enjoy working with Vue.js, where possible, but am also very well versed with HTML, CSS, JavaScript and JQuery.
I currently do my own design work, for the most part!
Me at home
At home I'm 'daddy'. I enjoy spending time with my wife and kids, cycling, running and watching TV. Just like a normal person.
Can you hire me?
You can! All job and development enquiries are welcome and should be directed here.